NOC & SOC Monitoring
A central and systematic service for your business
SERVICES
Westbourne uses NOC and SOC system monitoring to ensure your businesses security and IT integrity.

Real time reporting and monitoring
Our services are provided 24/7/365 ensuring real-time assistance. From incident handling to the final solution of all your IT needs.

Network tools that work
Westbourne only uses best in class real time monitoring solutions to ensure the safe monitoring, reporting and fixing of all your IT issues.

Automation of services and monitoring
With an automated system in place, you can use this valuable time to work on the more important areas of your business.

Secure cloud-based data storage
We can secure, backup and restore your online presence. Reducing downtime and easing stress caused by IT issues, using systems sure as 5 nines. 

NOC and SOC integration
Partnering with your IT Teams, we will integrate our monitoring tools to help you and your company achieve your goals

Expertise at its core
Westbourne prides itself on it qualified staff to help you with your needs from reporting to monitoring and security.
Approach
NOC & SOC monitoring
Identifying, managing and taking care of IT problems are things that can't be rectified immediately once they turn up. That's because many business owners and managers don't possess the right tools and resources to monitor problems in their IT ecosystem. This means that they might not even know where the problem is until it shows up in front of them.
To resolve such a dilemma, we require the combined aid of a network operations center (NOC) and System and Organization Controls (SOC). Both of these monitoring services are crucial in helping companies predict potential IT issues and prevent them before they begin to cause problems.
If you're unconvinced at the potential effectiveness of NOC/SOC services, then we here at Westbourne will explain each of them to you more clearly and let you know why we use them as well.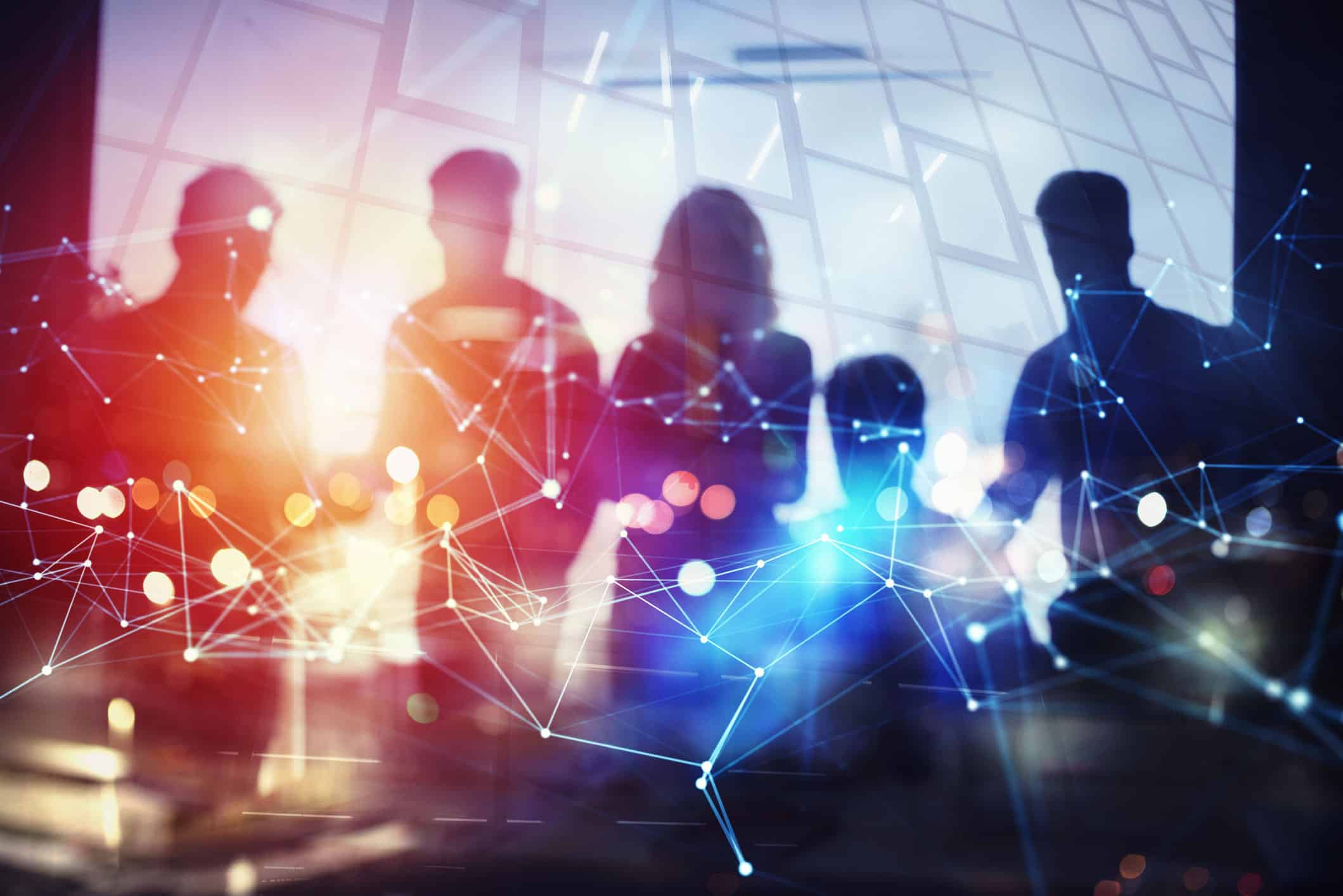 READ MOREREAD LESS
Network Operation Centers(NOC)
A Network Operation Center (NOC) is a command center that specifically manages, controls or monitors one or more network infrastructures.
Basically, a NOC manages any technological equipment, including server, router, switch, device management system, firewall, database system, storage system, telecommunication system, wireless system, Internet of Things (IoT) device and any other terminal that has an IP address.
The personnel at our Westbourne NOCs are constantly monitoring 24/7/365 for any faults, outages, abnormalities and critical events within the network.
Tools
The tools we use aren't just an essential component for NOC management, they're also essential for improvement to your business. With the proper tools at our disposal, Westbourne will ensure you the best return on your investment, align your team with the most updated information, and help your team gain control over every task. While also positioning the NOC as an exclusive IT resource.
Here are the five essential tools that Westbourne use within our NOC to help your business:
1. Ticketing System
Our ticketing system allows us to keep track of any open issue based on urgency, severity, and the person that is assigned to handle each task. Understanding each issue will help us prioritize the task of the shift and give our customers the best service possible.
2. Reporting and Measurements
An NOC lets you create a daily and monthly reporting basis. Daily reports can record every critical incident that took place in the past 24 hours and also includes root causes for every resolved incident. It's an essential and useful task for NOC managers and shift leaders.
This strategy also ensures that the rest of the IT department are informed about any major NOC incident and activities. Combining daily reports into monthly reports will allow you to measure the team's progress. It will also let us know where improvements need to be made as well as show positive or negative trends in performance.
3. Knowledge Base
We use a centralized cloud-based source for any documentation and knowledge that can be accessed by your whole team at any time. This knowledgebase is constantly updated based on the lessons and experiences that we've learned for future improvements and reference.
4. IT Process Automation
With IT Process Automation, We can save you a lot of time on repetitive tasks which leave you more time to do more strategic projects. This enables a Level-1 team to handle tasks that would have otherwise required the aid of a Level-2 team. Such tasks include disk space clean up, password reset, restart devices and so on.
Also, in the case of critical incidents, IT Process Automation helps reduce mean time to recovery (MTTR). An example of this is when specific workflows can be initiated during off-hours to handle critical system events.
5. Monitoring
An NOC consists of two types of relevant monitoring processes:
● Infrastructure monitoring: consists of monitoring servers, network or data center environment.
● User experience monitoring: simulates user activities and behavior to replicate issues and come up with the most effective solutions.
Our NOC takes care of the following issues:
● Remote configuration of hardware, hands support, routing black holes.
● Power outages, network failures, and DDoS attacks
● Immediate communication with network users upon the occurrence of a major incident and impact network services
● Port management (opening and closing on firewall ports that enables the network to communicate with external servers)
● First-level triage of network change requests; upon validation, they're then funneled to the correct team.
Security Operations Center (SOC)
A security operations center (SOC) is a facility that boasts a security team that monitors and analyzes enterprise information systems such as applications, websites, data centers and servers, databases, desktops, networks, and other endpoints. The SOC team's objective is to discover, analyze and respond to and prevent cybersecurity threats or incidents that occur within an enterprise network using a strong combined set of technological solutions and processes.
How SOC Works
Instead of being focused on creating a security strategy, implementing protective measures, or designing security architecture, Westbourne's SOC team takes care of your existing operational information security. Our SOC teams consists of security analysts who work with one another to pinpoint, analyze, respond to, report as well as prevent any cybersecurity incident. Additional responsibilities for some SOCs include cryptanalysis, advanced forensic analysis and malware reverse engineering to examine incidents.
Per an organization's needs, the SOC is responsible for a wide range of tasks, including:
● Cyber Intelcollection, analysis
● Real-time monitoring and triage
● Long-term examination of collected malware, event feeds, and incident data for proof of anomalous or malicious activity
● Creation, distribution, and fusion
● Incident analysis/response coordination, threat assessment
● Countermeasure implementation such as DNS black holes, patch deployment, firewall blocks, account deactivation, and IP blocks.
● Tradecraft analysis which might have carefully coordinated adversary engagements, which is when the SOC team performs a deep study and analysis of adversary Tactics, Technics, and Procedures (TTP), like a honeypot.
● Malware and implant analysis also called reverse engineering malware, and forensic artifact handling and analysis.
Other responsibilities of SOC include:
● Network mapping to aid help in exposure reviews and risk management exercises.
● Product assessment
● Border protection device maintenance and operation
● Vulnerability scanning and assessment
● Brand and reputation protection monitoring, which also goes hand-in-hand with ongoing social media monitoring or an in-house compliance team.
● Data leakage monitoring
● IOC (Indicators of Compromise) monitoring, collection and dissemination/integration into current security tools
● Domain/Typo squat monitoring and takedown services
● Anti-DDoS configuration, monitoring, and reporting
Benefits of Having a SOC
The main advantage of having a SOC is to improve security incident detection by continually monitoring and analyzing data activity. With the SOC team analyzing this activity across a company's endpoints, networks, databases and servers 24/7, timely detection and response to security systems can be ensured. This gives organizations an edge in to defend themselves against incidents and intrusions no matter the time of day, attack type or source.
NOC/SOC Integration
Why enterprises should consider a NOC/SOC integration? About 80% of companies today that have a security operations center (SOC), also have a network operations center (NOC). Even though these two groups have different functions for an enterprise, sometimes overlaps occur that enable both SOCs and NOCs to join together during such an event or incident.
The integration of NOC and SOC is known collectively as Integrated Operations Center (IOC) which functions as a decision support system for clients to end-to-end operational visibility across facilities to bring about safe and compliant operations.
A proper NOC/SOC integration involves convergence at three different levels, including:
● Organization Level: This includes collaborating, triaging, cross-correlating and identifying common patterns from respective NOC/SOC tools. Having a combination of tier 1 SOC and NOC analyst positions results in forming a single set of defenders.
● System Level: Standard operating procedures, service level agreements, integrating structures and processes in place enables operators to coordinate and communicate flexibly
● Asset Level: Using a common information aggregator that collects every data required that then distributes it with integrated tools and dashboards.
The Network Operations Center (NOC) and Security Operations Center (SOC) teams are both responsible for continuously monitoring logs and events using a different set of tools to ensure that the network is always up and running and stays protected against cybersecurity attacks.
It's challenging to maintain network availability and defend an enterprise network effectively when both teams NOC and SOC work in silos, which does not occur at Westbourne. Despite security tools being available for both of them, the NOC and SOC teams each generate their own incident and don't share information. Because of this lack of collaboration, there is a lack of agility, inefficiencies, limited visibility and ultimately, a poor organizational security posture.
Westbourne's NOC/SOC integration gives organizations opportunities to counter all of the aforementioned problems and also to increase visibility/efficiencies, improve communications and optimize resources. That's why organizations these days are trying to have both these teams collaborate closely with one another. Not only will this improve the efficiency of both teams but also the reduce cost. For instance, a SOC identifies issues and then recommend the fixes to NOC. The NOC then analyzes the impact of the fixes and make the appropriate changes.
Why Choose Westbourne's NOC/SOC Monitoring Services?
At Westbourne, our SOC and NOC teams not only consist of members who are extremely knowledgeable and skillful but are also passionate, responsive and experts in their field. We take great pride in the efficiency of your IT environment, allowing you to worry less about your systems and focus on more important tasks.
We at Westbourne truly value the needs of our customers and work hard to maintain a flexible relationship with them.
RELATED SERVICES
Related Services
Managing reporting on assignment due dates, to keep staff and mangement aware of any non compliance
Bringing you into the digital age to reduce waste, increase productivity and streamline processes