Lab Informatics
Working with your Data
SERVICES
Westbourne has developed and works with a slew of software services which protect and maintain your company's data and performance.

Business Undersanding
Westbourne supports this vital first step in a data science life cycle to support business needs and determine areas of focus.

Data Acquisition
We will help in the process of gathering and measuring information of your organization in a standardized and established manner to analyze your systems

Exploratory Analysis
We will analyse your data to identify meaningful patterns, and create reports to visualize the data.

Data Modelling & Evaluation
We will produce schemas to understand relationships among different information in your database, we can then make predictions based on historic data.

Deployment
Westbourne will deploy your data in ways to help with decision making, this can be used in machine learning environments to help make predictions.

Business Acceptance
Westbourne will validate the software against business needs. To verify whether the system can support day to day business and user scenarios to data correctness, various workflows, validate rules and overall fit for use and ensure whether the system fits business requirements.
Approach
IT Cloud solutions that work for you
Westbourne understands how important the discipline of data management is, especially in today's ever-changing landscape. The need for effective data management processes is always increasing, and Westbourne can provide the solution.
We operate best-in-class ticketing and queue management systems and we are ITIL, SDI, and ISO accredited. Westbourne operates from purpose-built, secure, and resilient facilities. We apply smart processes, systems, and teaching to help reduce our clients' overall support needs, allowing us to continuously concentrate on to higher value activities.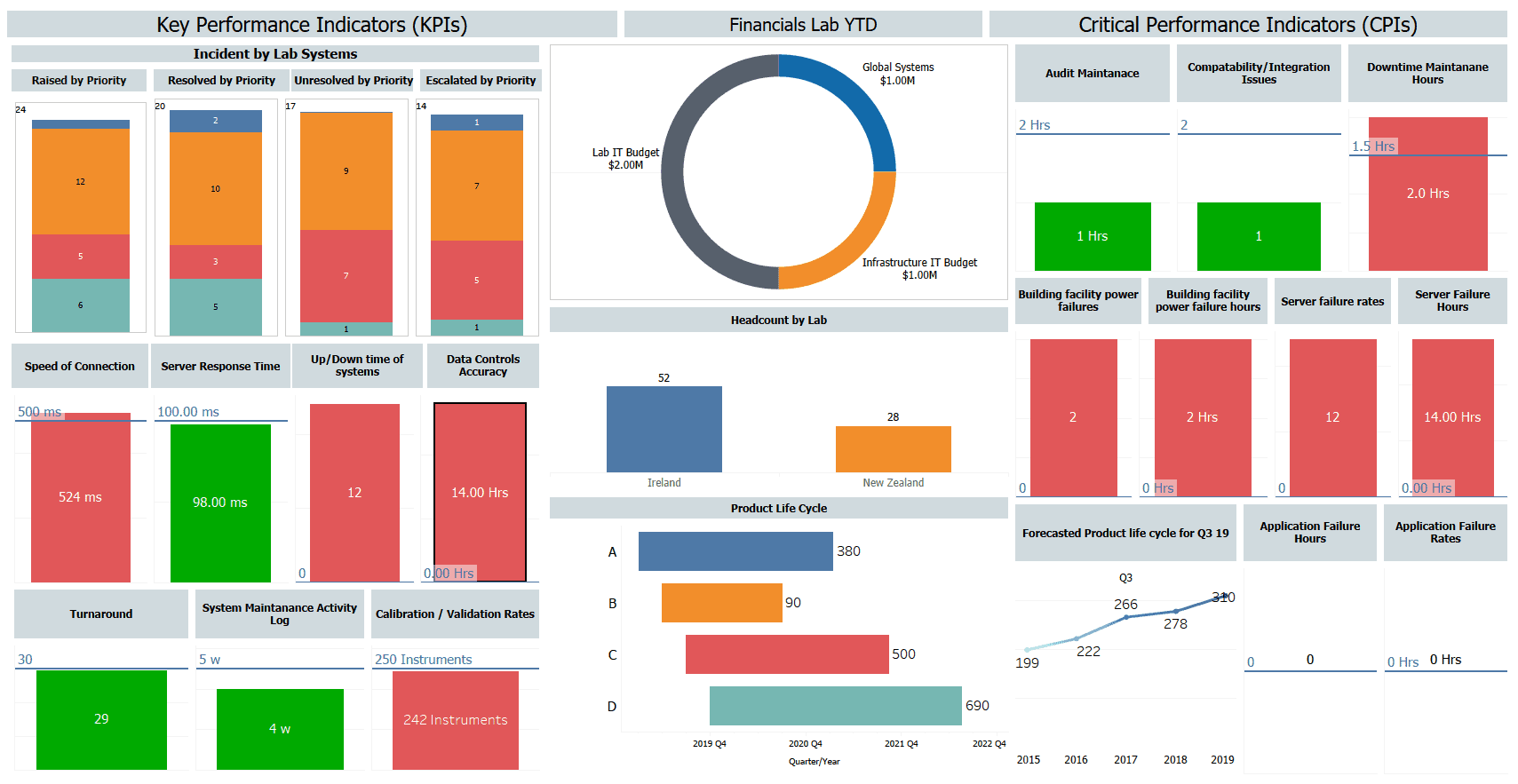 READ MOREREAD LESS
Infrastructure & Performance Reviews
Data integrity is crucial to the production and export of pharmaceuticals and medical devices. Inaccurate or incomplete data can result in governing bodies classifying a facility as not in control of production and it could even mean that the product will be labelled as unfit for consumption.
Irregularities in the data can cause the products to be seized or recalled and penalties can be imposed on your company, as well as potentially leading to a facility losing its license to manufacture. Incomplete records and faulty documentation due to human error are still prominent issues for Life Science companies around the globe. Therefore the data collected must come from a trustworthy and reliable source. In addition, your company must be able to prove its accuracy.
Westbourne can help make sure that you're compliant with regulations, offering five daily reports to the Lab Systems team, as well as building reports for KPIs and CPIs. With an increasing number of requirements, a data management system can help you stay compliant and enable your company to consistently overachieve with your KPIs.
The range of services that Westbourne offers includes:
• providing ESD data for quarterly business reporting and mandatory occurrence reporting
• weekly, monthly, quarterly, or annual trend reports of ESD data
• ESD Service Now ticket data
Westbourne's automatic report generation will ensure that your business is following regulations, hitting targets, and giving your company a competitive edge.
Intrusions and disruptions in one infrastructure might provoke unexpected failures to others, and at Westbourne we understand that handling interdependencies can become a problem. Our security will protect your critical infrastructure and prevent disaster from happening.
Westbourne's implementation of best practice techniques will consistently show superior results for your business. We accumulate and apply knowledge about what is working in different contexts, as well as collecting feedback and analysis in a continual learning process.
Our optimisation will ensure that your business is making the most effective use of your resources, as well as selecting the best programs available, to ensure that your laboratory is performing as optimally as possible. Westbourne will also monitor your equipment to make sure it is performing to the level expected and required to maintain normal functioning.
Our IT strategy will maximise our competitive advantage, using the least amount of resources and risk to create the most returns, as well as requiring that the advantage is sustainable for the long-term.
Solution Architecture
Westbourne offers a range of cloud services to enable your business to work seamlessly, including:
• solution architecture
• database services
• infrastructure and performance reviews
• bespoke software development
• Microsoft Azure Cloud services
Our solution architecture will give your business access to high-performance computing and high-end storage for ever increasing data set, as well as networking services to connect computing and storage resources to both users and instruments.
With our disaster recovery and business continuity, your business will be able to maintain essential functions during, and after, a disaster has occurred. Westbourne will create systems of prevention and recovery to deal with potential threats to your company, increasing your safety and security. Our fault tolerant architecture will provide you uninterrupted service even if a component fails, as well as resolving potential service interruptions related to software or logic errors.
Our use of VMware and Hyper-V virtual machines will provide better functionality and additional solutions to improve manageability and consistency of your server implementation. If your main server fails, your virtual machine will be replicated on an alternate physical host to enable continuous service.
We offer high availability configurations, ensuring that your server applications can be reliably utilized with a minimum amount of downtime and, with our all-flash and hybrid storage, your business will have full bandwidth performance and lower latency, enabling your business to improve productivity.
Our cloud integration will connect your various applications, systems, and IT environments for real-time exchange of data and processes. Once combined, the data and integrated cloud services can then be accessed by your multiple devices over the network. This will improve connectivity and visibility, ultimately optimizing your business processes with enhanced operational efficiency, increased flexibility, better internal communication, and an increased competitive edge.
Database Services
Westbourne's database services will bring high speed transactional processing to your business, providing you with a system that collects, stores, modifies, and retrieves the data transactions.
Our data warehousing system will report and analyse your data, creating a central repository of integrated data from one or more sources. Your integrated data will allow for:
• extraction
• cleaning
• transformation
• loading
• refreshing
Westbourne also can provide data lakes, enabling a large storage repository to hold vast amounts of raw data in its native format until it is needed. Additionally, we can provide a data pool of centralised data where several partners can obtain, maintain, and exchange information.
Westbourne's serialisation services also allow you to translate your data structures into a format that can be stored or transmitted and reconstructed later.
With our customers' massive amounts of data, we also provide data integrity services. We will maintain and assure the accuracy and consistency of your data over its life-cycle. With our service, your data will be safe and free from corruption.
Our master data services will also allow you to manage a master set of your data, such as:
• sorting it into models
• create rules for updating the data
• and control who updates the data
With us, your data will always be safe, and your business will have complete control. Our services come with high availability or continuous availability, depending on your business' needs.
Bespoke Software Development
Westbourne's talented engineers can develop bespoke database driven applications, frameworks, and other software components for your business, as well as web and mobile.
Custom software can enhance the effectiveness of operations and increase employee efficiency and organisational productivity. We at Westbourne:
• promote higher business output
• save time
• and reduce costs and improve margins
We do this while also reducing internal complexity and adding value for your business. Our main goal is to add a competitive edge to your company with a tailored approach.
Microsoft Azure Cloud
Microsoft Azure is a collection of various cloud computing services that will allow your business to transition between on-premise Windows servers to the cloud. Our engineers use Microsoft Azure cloud for building, testing, deploying, and managing applications and services for Microsoft-managed data centers. This includes:
• virtual machines
• app services
• websites
• storage services
• and data management
The data and AI services enable your business to uncover insights and discover patterns in your data. Azure Search is the only cloud service with built-in AI capabilities which allow you to easily identify and explore relevant content at scale. With this technology, you can spend more time on your business and less time maintaining complex search solutions.
We are also able to develop intelligent bots that allow you to maintain control of your data. Any type of bot desired, from Q&A to assistant, is paired with tools to easily connect it across devices. It also has the ability to speak, listen, and understand your users when used with cognitive services.
We can quickly build, train, and deploy machine learning tools that meet your needs and streamlines the lifecycle from data preparation to deployment and monitoring. We can build your learning models using enterprise-ready security, compliance, and virtual network support for all your data and science needs.
Being able to use any data, and deploy machine learning models anywhere, allows you to maximise flexibility for your business. Protecting your data is incredibly important, which is why you can use built-in controls for identity, data, and networking across the platform.
RELATED SERVICES
Related Services
Managing reporting on assignment due dates, to keep staff and mangement aware of any non compliance
Bringing you into the digital age to reduce waste, increase productivity and streamline processes