Digital Transformation
Bringing your industry into the Digital age
SERVICES
By Bringing your company into the modern digital age Westbourne can help you reduce waste, increase productivity and create a streamlined process.

Identification and outsourcing
We will work with you to identify areas that can be outsourced or withdrawn from your industry model to increase productivity.

Waste Elimination
A digital system reduces the need for paper records, increases productivity and eliminates numerous wasteful areas..

Improved Communication
Modern communication methods form Social media, to email and more, will be streamlined improving B2B and B2C communication.

Improving production
A robust cloud-based system will help increase productivity, through record keeping and client ordering and communication.

System validation
Digital system validation either remote or onsite ensure your business remains ahead of the digital era.

Automation of IT services
Automation frees up man and brain power to work on the more important tasks of your business. Westbourne takes care of the rest.
Approach
Innovative digital approaches to your industry needs
In the increasingly competitive landscape of life sciences, integrating new technologies with existing legacy systems has become the new normal. With cloud-based applications, robotic press automation, and artificial intelligence, there's a lot to consider while trying to keep your business' competitive edge. At Westbourne, our expert technical teams are here to assist you in developing a digital platform that works for you. This includes incorporating existing workflow and data collecting systems and generating new fully functional operating procedures that make your company the leader in industry standards.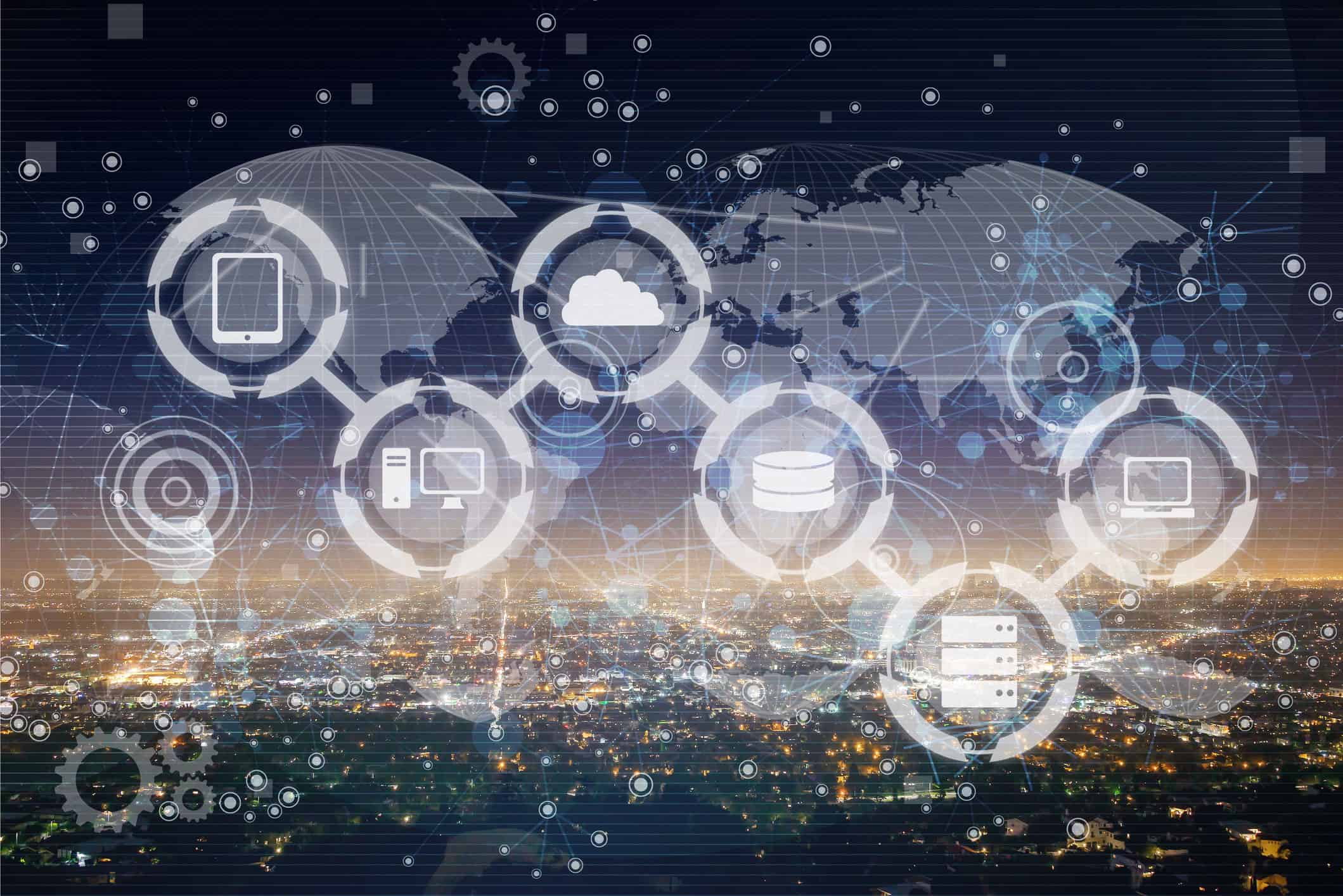 READ MOREREAD LESS
Maintaining and operating your existing infrastructure and applications, while also supporting the digital transformation of your line of business, is a balancing act that requires careful consideration. There are also budget considerations, productivity levels and IT training along with a host of other matters to consider when updating your digital and online presence. At Westbourne, we will work with you to adopt methods that are already working and integrate them into new systems that will give your company a that competitive edge. This includes developing cloud-based solutions, developing new testing and reporting techniques as well as training and updating your staff on the best industry methods for your business.
Digital platforms and applications have become ever-present in the life sciences, automating important functions along the way. Digital systems can augment organisations' capabilities in areas such as communications, knowledge management, manufacturing, reporting and information-sharing.
In recent years many companies have organized digital technologies into four categories known as the SMAC stack:
Social
Mobile
Analytics
Cloud
Bringing your companies digital model and approach can restructure and raise the performance bar in areas such as quality assurance, service delivery, cost containment, employee and stockholder value, and customer relationship management.
Digital Transformation
The digital transformation of a company is critical to its overall success. If companies don't take advantage of new technology and upgrades, they are at risk of losing their competitive edge. Many companies, particularly within the life science industry are slow to integrate new technology into their business as it becomes available. Some of the reasons for this are fears of data breaches, security concerns and production worries. At Westbourne, we ensure that there is no downtime or possibilities of breaching regulation guidelines etc.
Leaving behind these concerns, digital transformation should be an important part of your company's IT strategy. At Westbourne we offer cloud services, which can integrate with your existing IT landscape, this will be your first step towards taking advantage of the new technologies. Westbourne can provide cloud services for your business ranging from data security, file sharing and backup programs to protect your company always. Along with this, we offer outsourcing services, which will free up both staff and time within your business.
Identification and outsourcing
One of the primary tasks of Digital Transformation must be to identify processes that are not a core part of your company's business, Westbourne can assist you with this. Once these processes have been identified, they can be handled by outsourcing and cloud providers, such as Westbourne
Westbourne can combine your existing legacy systems with compliant cloud-based systems, allowing your company to operate more efficiently. Some of the benefits of this include:
• Essential resources can be diverted to innovation instead of day-to-day operations
• High availability, quality, and security due to a high level of automation
• Cloud solutions reduce the time to market for new products and solutions
Each company in the life sciences industry needs to consider what new technologies best support their digital transformation. The most important thing to consider is choosing a provider.
Westbourne not only offers outsourcing and cloud services with a high level of compliance and security, but we are also able to engage your business in a discussion about your specific needs. We will recognise the best way to further the digital transformation, as well as offering advice on all available technologies your company might be interested in.
With our extensive experience in the industry, we can combine your IT portfolio with your digital transformation initiatives. We continually review our services to ensure that we are compliant and that we adhere to ever-changing GxP regulations.
Eliminating Waste and Generating New Communication Streams
With a successful and well-planned digital transformation, your company will be able to focus on value and what is critical to your enterprise and customers. We can help with refocusing the product on customer expectations by:
• Integrating new communication channels with touchpoints to promote targeted communications and collective knowledge
• Applying digital tools to facilitate collaboration with customers
• Utilise information collected from customer channels to deepen knowledge of the customer and identify problem areas
We can also assist with analysing the value chain to eliminate all waste. With digital transformation, you will be able to identify all forms of waste, such as:
• Overproduction
• Overstocking
• Unnecessary transport costs
• Errors and faults
• Extended wait times and delays
• Under-utilised skills
With Westbourne's digital transformation approach, you will be able to eliminate waste through a value stream mapping approach and field site conversion. Paper documents and information sharing will be dematerialised at a low cost, almost instantly. We will also be able to:
• Automate low-value business processes
• Reduce delays, transport costs, and errors
• Identify, quantify, reduce, or even eliminate sources of waste with digital tools
• Utilise the IoT (Internet of Things) global network of small, powerful sensors and interconnected devices to monitor equipment remotely
• To take proactive measures and prevent and resolve problems
Improving production
You will also be able to adjust production based on your customers, allowing for flexible production that copes well with changes in demand. The system supports concurrent information sharing and exploits data to be more responsive to customer requests, even anticipating them through advanced analytical models. It can also:
• reduce inventory and create more flexible production processes by concentrating on what is critical for the customer
• analyses negative feedback
• improves the ability to predict demand and optimise stock levels
The aim of continuous improvement is imperative for operational excellence. As such, our systems can undertake continuous and iterative improvements. It can also guarantee a permanent commitment by the entire company, especially employees on contact with the ground floor, as well as emphasising the importance of lessons learned. It also can:
• Leverage social media to allow collaborative and open exchanges
• Enable clients and partners to create broad communities around continuous improvement
• Employ online tools for information sharing and collaboration among physically distant teams
• Promote an open, collaborative environment supported by knowledge management tools and practices for developing a corporate culture augmented by the know-how of company employees
System Validation
As scientific applications constantly evolve to keep up with the needs of the businesses that use them, life science companies must perform validation activities on an ongoing basis in order to reduce compliance risk, ensure quality, and maintain data integrity.
When talking about a computer system in a GMP regulated laboratory, it's not just the hardware and software that is included. It's all the equipment that is linked to the system, as well as the highly trained staff that use the system. To consistently check compliance through system validation, the system must be checked throughout its life cycle and in parallel with definition and realization.
At Westbourne, we are not only experts in regulatory compliance, but we are able to effectively identify risks and manage them so that they never impact your digital transformation. We create CSV processes that are based on GAMP regulations and guidance and best practices, including:
• system assessment
• requirement specifications
• validation plan
• risk assessments
• qualification scripts and results
• validation report
• system release documentation
System validation is extremely important in a GMP regulated laboratory—it needs to be performed correctly and completed in the correct order. If it is not completed accurately, you will be unable to assure the quality of your business process software.
When using Westbourne, we will be able to allay your data integrity concerns, business liability issues, and reduce your compliance risk. Westbourne's professionals provide you with a best practice methodology, along with the peace of mind that comes from knowing that your documentation has been created by experts. This aspect of your company's digital transformation is one of the most important and is, therefore, handles with care by Westbourne.
Automation of IT Services
In order to remain ahead of their competitors and to produce and develop services and products for your client, it is essential for companies to develop strategies which utilise the man and brain power available to them. One of the best ways to do this is the automation of services across your business model as much as possible.
• Incident reporting
• Software upgrades
• System connectivity enhancements and more
When bringing your IT services up to date Westbourne will communicate with you and together, we can fully automate your business and from there maintain this positive workflow. Together our strategies will bring about your digital transformation.
RELATED SERVICES
Related Services
Managing reporting on assignment due dates, to keep staff and mangement aware of any non compliance
Bringing you into the digital age to reduce waste, increase productivity and streamline processes