Onsite Technical Support
IT on site, to increase your productivity
SERVICES
Our on-site technical support teams are on hand to take care of the problems and issues which remote teams simply cannot handle.

On-site support when you need it
Westbourne is committed to ensuring our clients receive the highest quality support.
Nothing beats hands-on IT problem handling when it comes to your problems.

Reliable Support
Westbourne is equipped to handle and perform technical support ensuring that your IT function is lean and efficient. Increasing productivity and limiting down time.

Outstanding Commnication
Our employees have impeccable communication skills, understanding your IT problems with ease. We cater to all top 10 European Languages, to manage the different sites that you may have.

Knowledgeable Individuals
 Our onsite engineers are trained on the latest industrial technologies. This helps reduce the resolution time from when incidents occur or technical faults emerge. We re-certify our staff in a timely manner to adhere to all compliance standards.

Flexible
Our IT team members will complete a risk assessment ad assess your project needs. We work to predetermined schedules, with weekly check-ins to keep management up to date to project status.

Desk side Support
We provide staff onsite to help your staff to deal with any IT problems with a specifically trained individual.
Approach
Onsite technical support to remedy your needs
Remote IT support is at the forefront of our business model, however, onsite support teams will and forever be a crucial factor in the IT industry. As there are issues that require a hands-on approach for which Westbourne aims to provide without fail. Our onsite technical support is what compliments our remote support system.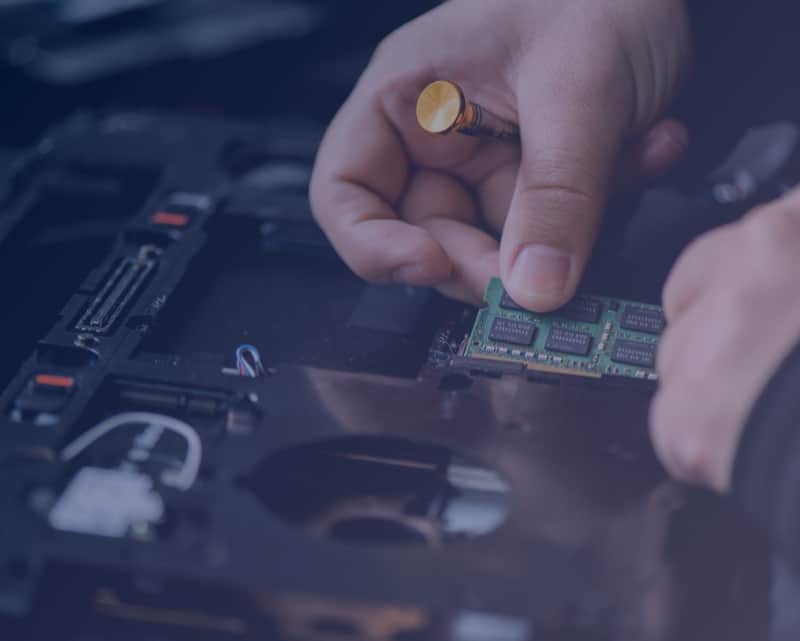 READ MOREREAD LESS
Westbourne's technical teams have over 10 years of experience working with several multinational companies. We have developed strategies and bespoke packages for all our clients. Westbourne has a workforce of over 200 IT professionals. We work across several continents and can communicate with our clients in over 10 languages. We are a global company which provides a local service.
Onsite Services
Onsite where you need it
There are tasks that cannot be solved over the phone or through emails. In these cases, our great onsite IT team will take perfect care about your problems and needs. Local problems need local solutions.
This method is more resourceful and provides plenty of relief that enables you to focus on more important tasks.
Reliability
Our IT team members assign tickets to their name and will take responsibility in the resolution. After prioritizing the problem or task, they will either resolve it fast or escalate it to a higher level if needed and with regular communication with the user.
Westbourne has a truly global reach and therefore, we have the technical resources to provide comprehensive onsite support for onsite incidents. Others include:
Service and maintenance requests
Desk-side support
Customer advocacy
Proactive checks
Telephony
Visual device support
Outstanding Communication Skills
Remote services are ideal and the way of the future, however, human interaction and communication are at the forefront of all businesses.
Westbourne develops workshops and training sessions in conjunction with our client's IT and HR sectors. We aim to provide you with the tools to become self-sufficient and reduce the need for our Input allowing you to develop specific strategies that work for your company.
We operate best-in-class ticketing and queue management systems, we are ITIL, SDI and ISO accredited and operate from purpose-built, secure, resilient facilities. We also apply smart processes, systems and teaching to help reduce our clients' overall support needs, continuously moving ourselves to higher value activities.
Real Technical People
Westbourne IT Global hires IT professionals who are IT enthusiasts. This ensures for our team members to have great overview in the highly distributed technology fields that are the characteristics of today's industry.
All our site support members have a good understanding of:
Microsoft Operation Systems (server and user end)
Microsoft Office Suite
Microsoft Active Directory
IP networking
Printing solutions
Audio-visual meeting systems
General usage of ticketing systems
Fexibility
Proactive IT Support
A truly successful IT company should be able to identify and resolve any issues that are likely to surface throughout the lifetime of a project. At Westbourne, we take a proactive approach to IT support.
No matter what issues your IT infrastructure encounters, our team will be able to identify any vulnerability and prevent those issues before they even occur.
Our proactive IT support team offers sufficiently relevant insights that will serve your company in terms of effective planning and analysis in order to help you improve your ongoing IT processes.
We guarantee to work closely with your IT team to deliver maximum uptime of your systems. This is possible because we will be managing your updates and service packs, streamlining your processes, and carrying out crucial system upgrades, machinery evaluations and compliance checks.
This way, even if an issue does occur somewhere along the way for your company, we will immediately respond and resolve the issue as soon as possible. This improves your system's uptime and positively impact your bottom line as well.
• The proactive approach through validation and reporting
• Update and Upgrade as systems develop
Customer Advocacy
CXOs are always looking for competitive and competent strategic partners who can provide value to their business and a competitive differentiator. That's why Westbourne is armed with the most effective practices, efficient workforce and proprietary tools to meet this requirement.
But we take it a step further by getting our customers to unlock the secret potential in the operations data with the help of big data analytics and offer beneficial insights for cross-sell/upsell, product refinement and boosting a customer's lifetime value.
With our customer advocacy expertise, our customer-focused team will be working alongside you through conferences and workshops that put your employees on the most efficient path.
Westbourne does not only work with your hardware and software. We want to develop strategies and plans that put you far ahead of the completion and this can only be done through effective planning and communication.
Compliance and Validation Services
Westbourne works closely with its clients to ensure that they comply with the latest industry standards. Our onsite teams will assess your production processes, hardware compliances and data systems to ensure that they are up to date and running at full functionality.
Some of our validation processes consist of the following:
● Process Validation: revalidation and support, qualification and design, regulatory compliance.
● Software Validation: verification, planning, traceability, testing, quality, configuration management, and risk management.
● Test Method Management: identify limits of method, establish performance characteristics and identify influences.
Lab Support Services
Our lab support services range from in lab, near lab and remote lab services. We deal with everything from level 1 to level 4 incidents and are happy to provide onsite support and assistance to resolve incidents and service requests.
• Lab ready IT professionals
• Onsite, near lab and remote Lab support
• Level 1 to level 4 capabilities
RELATED SERVICES
Related Services
Managing reporting on assignment due dates, to keep staff and mangement aware of any non compliance
Bringing you into the digital age to reduce waste, increase productivity and streamline processes